TeleMental Health and Teletherapy Outside of Colorado (Video Therapy)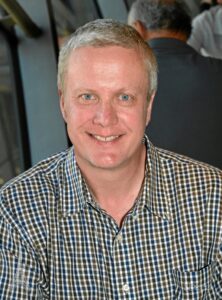 Although I am located in Colorado, I am able to see clients via Teletherapy (also called TeleHealth and Telepsychology) sessions using HIPPA Compliant Video calls in the following states and locations:
Alabama 
Arizona
Arkansas
Colorado
Commonwealth of the Northern Mariana Islands
Connecticut 
Delaware
District of Columbia
Florida
Georgia
Illinois
Indiana
Iowa
Kansas 
Kentucky
Maine 
Maryland
Michigan
Minnesota
Missouri
Nebraska
Nevada
New Hampshire
New Jersey
North Carolina
North Dakota
Ohio
Oklahoma
Pennsylvania
Rhode Island
South Carollina
Tennessee
Texas
Utah
Virginia
Washington
West Virginia
Wisconsin
Wyoming
For TeleHealth I have two options: 1) Secure Video, which requires a small free download to join video calls, and 2) TheraNest. The Secure Video app is same app used for Zoom; however, the secure video connection provides a higher level of security than Zoom to protect the privacy of video calls. To set up an appointment, contact me at (719) 510 8846.
What is Teletherapy?
My approach to Teletherapy or TeleMental Health is similar to seeing individuals in person with the exception of using video calls for sessions; however, it is not the same experience as being in the therapy room together. Teletherapy appointments are typically scheduled once a week at the same time for 50-minutes. I do not believe teletherapy is a good option for people who are in crisis. In these situations, I recommend seeking a therapist who lives close to where you are located.
Important Considerations for Teletherapy
If seeking Teletherapy, it is important to have a reliable internet connection and computer with capacities for video calls. While Secure Video and TheraNest can be used on a smart phone, iPad, or similar devices, it is best to use these with an internet connection. It is important to have access to a room with privacy as sessions can only be conducted when both of us are in a private setting where no one can listen to the conversation. I do not offer telephone sessions (i.e., sessions without video) except in rare situations where there is a temporary outage of internet service or temporary computer issues. I do require individuals in TeleHealth to provide additional information prior to beginning therapy, such as information about crisis numbers and services in your local area. It is important for me to keep this information on file in case of an emergency.
Not all insurance companies will pay for teletherapy. While some insurance providers do cover teletherapy, they may not do this in all situations. If you are intending to use insurance, it is best to check with your insurance company first to make sure they will cover it. Most people seeking teletherapy private pay for their sessions.
SaveSave
SaveSave
SaveSave